"Highly Responsive, Capable And Most Importantly, Patient With Us"

ForeverOn Technology Solutions is a different kind of IT service provider and it's that difference that makes it valuable.   ForeverOn offers a proactive approach to managing your technology that aims to maximize your uptime and reduce risks to the computer network.

During the first visit to our practice, Erik gathered a lot of data.  On the second visit, he presented his findings in a visual format that emphasized the weaknesses discovered.  During the consult, Erik's sincere concerns were obvious.  He really cares about his clients.  The average person cannot see what's wrong with their computer system, but Erik' graphs and charts with color coding for urgent weaknesses are compelling.

Our experience with ForeverOn is that they are highly responsive, capable and most importantly, patient with us.  ForeverOn has worked around our schedule to reduce interfering with daily production.  They patiently answer the most trivial questions, while recommending steps to make the system more dependable and secure.

Bottom Line: If you want consistent, high level performance, go with Erik and his team at ForeverOn.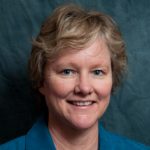 Teresa Film
South Mountain Dental
"You Are Crazy If You Go To Anyone Else"

The single biggest benefit of Foreveron Managed IT Services is we have experienced little to no problems because of the continuous care and service they provide us. It makes our budget easier to manage because we know how much we need to spend each month. Foreveron Technology Solutions gives us outstanding service and always come the same day they are called if the problem necessitates being in our office. This IT services company has saved our server which we were told needed to be replaced 3 years ago. Although, we will need to do something about this server soon, we have been able to use it longer than we ever thought we could because of Foreveron's diligent service. You are crazy if you go to anyone else!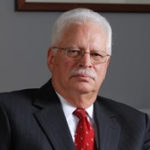 John R. Salvatore
The Law Offices of Salvatore and Morton, LLC
"There Are Many Good IT Companies To Choose From But None With The Customer Service Like Foreveron Technology"

Working with Foreveron's Managed IT Services has been highly beneficial to our law firm. Service is provided in a timely manner whether it is routine maintenance or troubleshooting an issue. The technicians and staff at Foreveron Technology Solutions always conduct themselves with a dedicated and professional manner. They are a pleasure to have in the office during their scheduled visits. There are many good IT companies to choose from but none with the customer service like Foreveron. They are very responsive to problems and concerns while providing education and instructions when needed. They always look for the best IT solutions for the firm at the best price available.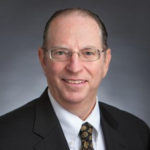 Scott Alan Morrison
The Law Offices of Scott Alan Morrison, P.A.
"Everyone Knows Your Name/Need Concept"

ForeverOn has quick response times and willing to meet the organizations pricing and technical needs.  The personal service we receive from ForeverOn is excellent.  I call it the "Everyone knows your name/need" concept.  The employees know the technicians by name which makes them feel comfortable working together.  The technicians know the employees and what they need to get their jobs done with the least amount of problems.

Working with a small, local business has many benefits.  They know the details of each service provided and understand the needs of the organization.  If you want excellent, honest, and responsive support, then ForeverOn is for you.

Amy Olack
CEO
Washington County Commission on Aging
"You're in Great Hands with ForeverOn"

When ForeverOn was brought in to review our network, they understood our requirements and offered the best technical approach while minimizing costs.  As we were changing over the system and upgrading computers, they provided responsive technical support and helped us throughout the transition.

The security of our network was particularly important.  ForeverOn uses advanced security practices to help protect the network.  They set up everything for us including computers, backup, security, modem, router, switches, and wireless access points.  Working together with ForeverOn has been a positive and enjoyable experience.

If you are concerned about security and management of your network and computers, I would recommend you meet with ForeverOn Technology Solutions.  The security of your network is in great hands with ForeverOn!

Chris Potter
Elks Lodge #378
Hagerstown, MD
"Great Customer Service and Attentive to Our Needs"

ForeverOn has great customer service and attentive to our needs.  When we have a problem, they can be reached easily by phone or email.  The response time is excellent.  The price we pay is very fair for the service received. We are happy with the services from ForeverOn and highly recommend them.

Penny Ambrose
Office Manager
Healthmed Realty Partners, LLC
"Computers and Data are Protected"

We feel better knowing that our computers and data are protected.  ForeverOn set up our computers and follows best practices so we have fewer problems with little to no downtime.  They monitor and manage our backup system, keep the computers safe from viruses, perform maintenance, and manage our business network and wireless network system.

ForeverOn Technology Solutions is readily available to help us with any IT issues that arise.  They are timely, knowledgeable, professional, and enjoyable to work with.  Technology can be mind-boggling to the average person.  ForeverOn takes the time to explain and advise on best practices for our small business needs.

Sharon Fay
Office Manager
Turner Development Group, Inc.
"It Doesn't Cost The Company An Arm And A Leg"

Foreveron Technology Solutions has been a huge benefit for our company for numerous reasons. If we have problems, Foreveron is very responsive to our issues. Since I have been working with Foreveron, we never had the need to look for another IT service provider so that should say a lot about Foreveron. I have been employed here since 2010 and Foreveron was with the IT firm way before I came on board. We don't have time for problems or delays and that is the reason why Foreveron is our IT service provider. They are always hands on whether it's coming to the office or remotely connecting to our computers. They are responsive, resolve problems fast, proactively maintain our network, protect us from viruses, update our computers and it doesn't cost the company and arm and a leg.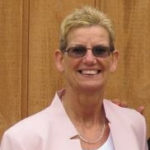 Vaun Miles
The Washington County Liquor Board
"Highly Responsive and Professional"

We have been working with ForeverOn Technology Solutions for many years and found a great technology company.  They provide us with peace of mind, hands-on support, and awesome response time.  We do not have to worry about our computers, backups, and security because ForeverOn takes care of it for us.  If you are looking for a highly responsive and professional computer services company, then call ForeverOn Technology Solutions and forget the rest.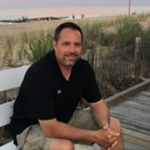 Donnie Russell
Owner
High Tech Powder Coating
"No Worries about IT Issues is a Huge Relief"

One of the biggest benefits with ForeverOn Technology Solutions is dependability, but that's not the whole story. We have been with ForeverOn for several years now. The fact that we no longer worry about IT issues is a huge relief. They take care of our backups, security, computer maintenance and provide remote and onsite support. When we have problems, they are there for us. When my hard drive was starting to get full, their monitoring systems were able to detect it, so we could fix the problem before it became a bigger problem. We found that monitoring our computers was critical, and we did not have that before ForeverOn. If we had not detected the problem, our backups may have stopped working, and we would have had a much bigger issue. You should definitely consider ForeverOn to manage your computers and networks. We are very pleased with the professionalism, quick responses and dependable service.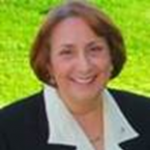 Sila Alegret-Bartel
President
ICTM
"They keep our computers running smoothly so we can run our business without worrying about the "techy" stuff"

Foreveron Technology Solutions provides fast, affordable and reliable service.  This is a great benefit to our company because we can concentrate on our business and not the tech stuff.  The technicians are well trained, friendly and explain things to us in a language that we can understand.  We have been a Foreveron customer for several years and we are completely happy with the services they provide.  It's hard to find reliable, trustworthy companies these days.  Foreveron fits that bill. They keep our computers running smoothly so we can run our business without worrying about the "techy" stuff.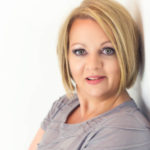 Mindy Wilson
Silver Dollar Electric, Inc.
"Personable, Friendly and Helpful"

It's nice to call a company and they know who I am and my situation. I don't have to go through a lot of explanations when there is an issue.

I have an accounting, audit, and tax practice and my business has gone through some changes over the years. ForeverOn has worked with me to find the right solutions that meet the needs of my business. ForeverOn provides security, cloud backup and secure firewall for my business, which is especially important with the type of business that I have. I have comfort in knowing that I have these items in place and I can call someone when there is a problem. They have a personable, friendly, and helpful staff. Their focus on customer service and understanding the needs of a small business owner make them a really good fit for me.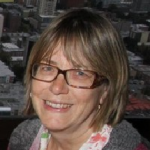 Helen Nelson
CPA
"Communication and Trust"

As a small business owner, I like working with other local small business owners. I like knowing who is taking care of my business and personal computer needs.   When there have been issues with my system, ForeverOn has been able to fix them very quickly and in most cases remotely. I like the quick communication and the trust that I have with ForeverOn.  ForeverOn is a local company that cares about their customers and their computer needs.
Audra Cozort
Owner
Affordable Railings
"Foreveron Technology Has Great Customer Service"

Foreveron Technology Solutions is prompt and the staff is very knowledgeable.  When we have questions that relate to technology, they guide us in the right direction.  Foreveron Technology Solutions has great customer service and the staff is current and knowledgeable about hardware and software.
Bob Dooley
Martin Storage Company, Inc.
"Honesty And Fairness"

Erik at Foreveron Technology Solutions is very prompt with returning e-mails and phone calls. He incorporates teaching into his conversation regarding the computer and speaks on a level of understanding. He makes the learning curve manageable. He is very knowledgeable and works until he gets it done to the client's satisfaction. Working with a reliable small business owner like Foreveron gives me the security of honesty and fairness.
Cathy Baker
"Persistent and Persevering"

David at Foreveron Technology Solutions was persistent and persevering. It's hard to install new hardware and fix another technician's screw ups. But Dave did. My connectivity is now flawless. He was meticulous in making sure the firmware and everything was up to date. Moreover, he checked the working of 12 different peripherals. I can't find all the words necessary to compliment Dave's work and professionalism at Foreveron.
John Patterson
"Very Knowledgeable, Professional And Helpful"

Erik at Foreveron Technology Solutions was a joy to work with - very knowledgeable, professional, and helpful. He was able to get my PC up and running in a short time and he charged a fair price for the work he performed. I will without a doubt, go back to Foreveron Technology Solutions if I have computer needs in the future.
Laurie Cataldo
"I Wouldn't Hesitate To Recommend Foreveron Technology Solutions To Any Of My Friends or Business Associates"

I have used Foreveron Technology Solutions for over 3 years for a multitude of issues from configuring a new laptop, removing infections, installing a new router, performing periodic maintenance and updates etc. In each case Foreveron has been very responsive to my calls for help and completed all the necessary work in a minimum amount of time. Erik's professional expertise is beyond question and he continually stays current with the latest in software and hardware. He also demonstrates outstanding customer skills. I wouldn't hesitate to recommend him to any of my friends or business associates.
James Marshall
"Personal Service Tailored to Our Needs"

ForeverOn provides personal service and each service is tailored to my needs and level of expertise regarding IT. I really like the convenience of onsite and remote support. I do not need to take my equipment anywhere and this saves me time. Also, the ability to email questions and get answers in a timely manner is important to me. If you are looking for a high level of personal service and attention to your needs, I would recommend ForeverOn Technology Solutions.
Sharon Shank